Spring cleaning can be intimidating. Your whole house needs to be cleaned from top to bottom to transition from cold and dark winter to lively spring. There are many parts of spring cleaning you'll undoubtedly want to handle on your own, from cleaning windows to mopping the hardwood floors to cleaning the tiles of your shower. However, there are some cleaning tasks that are better off handled by the professionals. Sir Clean Pro servicing Barrie, Ontario is one of them.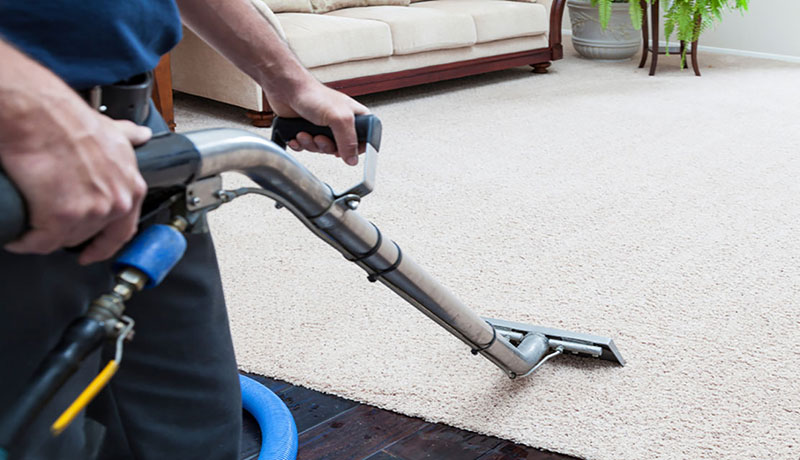 When hiring a professional steam carpet cleaner to assist you with spring cleaning, there are several things you will want to consider. First, is this definitely something you want to pass off to a professional? If you don't have any experience with steam cleaning carpets or using a steam carpet cleaning machine, we recommend passing this task off to a professional carpet cleaner. With everything you need to tackle for spring cleaning, it's easiest for you to not have to learn to use a new machine and risk doing a mediocre job. If you have it in your budget, hiring a professional will take the pressure off you and ensure your carpets are as clean as they can get.
Do your research before deciding on a company. Read customer reviews of different companies on sites like Google Places. Ask friends and family members if they recommend one carpet cleaning service over another. Call each company personally and inquire about rates, services and fees. Many companies will publish the base price on their websites, while keeping hidden the various fees applicable for extra services.
If you're hiring a professional carpet cleaner to help with spring cleaning, you'll want to make a hefty investment. The carpet cleaner will be cleaning your carpets for the year, so he will have to do a heavy duty job. This may entail a larger-than-usual job for the cleaner, tackling a higher surface area of carpet than he would for a normal job. These are things to keep in mind when budgeting money for a professional cleaning service.
We recommend you hire a professional carpet cleaner at the tail end of your spring cleaning. Cleaning your home will rustle a lot of dust and dirt into the air. Due to gravity, that dust and dirt can fall to the ground, making its way onto the carpets. Then it may be tracked all over your home, around on your shoes, as you go from room to room cleaning. By hiring the professional carpet cleaners at the end of spring cleaning, your carpets will be at their dirtiest and most ready for steam cleaning.
It's not a bad idea to hire a professional carpet cleaner to assist you in your spring cleaning endeavors. When hiring a professional cleaning service to come to your home, be proactive and smart about it by doing all the necessary research beforehand. Best of luck with spring cleaning!
If you live anywhere in Barrie, ON feel free to contact Sir Clean Pro the most trusted local carpet cleaning company in the area.